Last Updated on June 20, 2021
Winch is one of the most important accessories ATV/UTV owners should buy. It's common to get into a tight situation while riding on rough terrain, no matter how experienced you are. And this is where winch comes into use.
That's why even if you use it rarely, you really need to have one mounted in your vehicle. When you start looking for a winch to buy, the quality of the winch isn't something you should take lightly either. You also need to make sure the winch you are buying is best suited for your vehicle.
To help you decide which winch to buy, we will talk about one of the popular ATV/UTV winch from Extreme Max.
Extreme Max Winch Review
1. Extreme Max 5600.3072 Bear Claw Deluxe Winch Review
The general rule of thumb regarding the capacity of winch you need is that the winch should have the rated pulling capacity of 1.5 times the gross weight of the vehicle.
It has a super long 45′ steel cable along with a roller fairlead. You can put a synthetic rope on it if you aren't a fan of fraying and the potential hazards steel cable might bring but you have to put a hawse fairlead instead of the roller fairlead.
It has a triple planetary gearbox that strains gears less and prevents gear strip out while maintaining fast line speed and dynamic braking systems that are designed to automatically hold the load. This Bear Claw winch draws low current and is very quiet and features a large free spool control that engages and disengages easily.
The package also includes a snatch block that allows you to change the direction of a winch's cable by off-setting the anchor point, allowing you to pull in a three-point motion.
This winch is sturdy, durable and designed in a way that there's less risk of overheating. Even though the winch has sealed housing that keeps out the muddy water, but the solenoid and controls can still be damaged by water. It has color-coded wiring and universal fit 4-bolt mounting that makes the installation process easy and efficient.
Pros
Comes in two different capacity
Draws low current
Makes minimal noise
Very easy to install
Cons
Does not have a remote controller
Isn't completely waterproof
Read Also:
About The Brand Extreme Max
Extreme Max is one of the popular brands that make tools and accessories for UTV/UTV and also other sportswear like motorcycles, snowmobiles, and various other marine products as well. The durability and versatility of their products are their forte, making them stand out from other competitors.
The bear claw winch has a compact design and is very durable. Along with smooth free spooling, quiet performance and several other features, this winch is a standout among the myriad of other winches. The different options in size it provides meet the need for a variety of requirements. The 3100 lbs capacity is better suited for ATV and 3600 is better for UTV.
We've reviewed some winches from different brands. Some of them are Zeak winches, Traveller winches, Smittybilt waterproof winches and X-Bull Auto winches.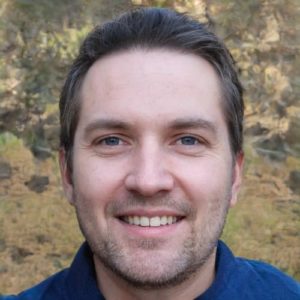 I'm Daniel Galbreath, founder of OffRoadersWorld.
I spend my spare time writing on this website, OffRoaders World. I share my thoughts and reviews on different types of gears, share tips sometimes. This website is specially created and regularly updated basically to help other folks like me when I started to solve the various problems they face, specially when they go off-roading.