Last Updated on June 6, 2021
Got your car stuck in a pool of mud? Or did your vehicle break down in the middle of nowhere? Need a strong helping hand to tow something heavy? Do not worry, winches to the rescue!
These handy tools are designed to help you in situations that demand heavy pulling, lifting, etc. One such brand offering a tough and versatile range of winches is Travellers.
They have different types of winches, with varying capabilities, powers, and features, and in this article, we will be diving into some of the Traveller Winch Reviews. So, gear up, and let's get right into it!
Good alternatives of Traveller winches are: Warn VR EVO Winches/ Smittybilt XRC Winches/ X Bull winches.
Also Read:
Best Traveller winch Reviews
Traveller 12000lb 12V Electric Winch Review
Equipped with a powerful motor of 12V and a power of 3 HP, this Traveller 12000 lb winch is made to serve some real heavy-duty tasks. It doesn't matter whether you have your vehicle stuck in deep water or some thick mud, or you need to tow a very heavy vehicle; this winch is all you need.  Yes, you heard that right.
In fact, with a pulling capacity of as high as 12000lb, this traveller winch is well suited for pulling and towing Pick-ups, trucks, jeeps and even snowplows, and therefore, it is often the top choice for off-roaders.  Good for you.
Made of high-quality steel, the product itself is quite sturdy. Like most modern-day winches, this one too has a roller fairlead that protects the rope or cable from damage. Speaking of which, the cable, also made of steel not only strong but also is 83.7 feet long, allowing you to reach quite a distance.  Sounds impressive, right?
What's more is the winch's auto-braking action, which comes in handy in areas with slopes or hilly areas. It also comes with a heavy-duty, rubberized remote switch.
Overall, this is an excellent winch for off-roaders and even for farmers. Because, can you pull up your livestock out of a mud pool using a 12000lb Traveller Winch? Most Certainly!
Product Specifications
Line Pull Capacity: 12000lb
Product Weight: 85.83 lb
Voltage: 12VDC
HorsePower: 3 HP
Motor Type: Series Wound
Fairlead Type: Roller
Cable: Steel, 83.7.'
Traveller 9000lb 12V Electric Winch Review
This Traveller 12V Electric winch is almost like the one discussed above, with great power for heavy-duty use, with the exception of a slightly lower pulling capability.
Despite that, this winch uses a powerful series Wound DC 12V motor to offer 2.8 Horsepower output, which makes it powerful enough for pulling trucks, jeeps, and snowplows.
But you know what else?
In terms of the built of the winch itself, and the heavy-duty winch switch, and the automatic braking mechanism, it brags the same features as the 12000lb traveller winch.
However, you will find some differences in the cable, which is an enormous 95 feet rope, making it easier for you to do the work fast.
Overall, this simple yet highly capable winch is a must have for people who need to regularly drive through rough, steep terrains and for people who work on farms alike.
Product Specifications
Line Pull Capacity: 9000lb
Product Weight: 83.77 lb
Voltage: 12VDC
HorsePower: 2.8 HP
Motor Type: Series Wound
Fairlead Type: Roller
Cable: Steel, 95.'
Traveller 4500lb 12V ATV Electric Winch Review
The Traveller 12V 4500lb Electric Winch is designed to pull and tow smaller vehicles up to 4500lb like Utility-Terrain Vehicles (UTVs), All-Terrain Vehicles (ATVs), boats, and snowplows.
With a Permanent magnet DC 12V motor, this winch might offer a lower power of 1.3 HP, but what really makes this winch special is its extremely robust galvanized aircraft cable.
Although the Cable length is only 47.6 feet, cables with a galvanized finish tend to provide far more strength than standard steel cables.
One other pro of the winch is the Remote switch with a handlebar mount, providing better and easier control. Also equipped with the auto-braking system and the roller fairlead to protect the cable.
What's more, is the free spooling clutch that helps you to roll in the cable more neatly and give you a stronger pull.
Product Specifications
Line Pull Capacity: 4500lb
Product Weight: 34.85 lb
Voltage: 12VDC
HorsePower: 1.3 HP
Motor Type: Permanent Magnet
Fairlead Type: Roller
Cable: Galvanized Aircraft, 47.6'
Traveller 2500lb 12V ATV Electric Winch Review
While it is true that the 2500lb model of Traveller winches have lesser power and pulling capability, it is still capable of what it has been designed for – that is, to pull or tow smaller vehicles, boats, and snowplows. In fact, it does its job pretty well.
The Traveller 2500lb is much lighter and more compact than the others in the list, meaning it is also easier to carry it around and use it. In fact, in our research, we have found that users are incredibly happy with the easy and quick installation process of the Winch.
But wait – there's more.
Backed with the automatic brake system, Free Spooling Clutch, and roller fairlead, the winch also boasts a galvanized aircraft cable of 46 feet. It is safe to say that it does give you value for money. This product just gets better and better, right?
Overall, it makes a great winch for different work projects, snowplowing, as well as farming.
Product Specification
Line Pull Capacity: 2500lb
Product Weight: 24.26 lb
Voltage: 12VDC
Horsepower: 1.1 HP
Motor Type: Permanent Magnet
Fairlead Type: Roller
Cable: Galvanized Aircraft, 46'
Traveller 3500lb 12V ATV Electric Winch Review
With a motor that is designed to deliver 1.3 Horsepower, the last Traveller Winch we are going to review is this one, with a pulling capability of 3500lb, and therefore, suitable for ATVs, Boats, and Snowplows. It uses the Permanent magnet motor, which is known to provide better speed control.
However, to deal with the debate of whether this winch is actually good enough, our extensive research suggests that this one, unfortunately, does not make it to the level of its siblings.
But what's the catch?
One major problem with this winch is definitely its cable length, which is only 42 feet. Provided that the cable itself is made from Galvanized steel, the small length comes out as more highlighted.
Some users have also complained of the winch being slower than other models of the same brands and other brands for that matter. Others have to say that the winch is somewhat loud. While the installation process of the model seems more straightforward, it does have its fair share of lacking, as you can tell.
Product Specification
Line Pull Capacity: 3500lb
Product Weight: 26.19 lb
Voltage: 12VDC
Horsepower: 1.3 HP
Motor Type: Permanent Magnet
Fairlead Type: Roller
Cable: Galvanized Aircraft, 42'
Pros and Cons of the Traveller Winch – here's to find out
Traveller winches are best known for their high capacity, durability, reliability, and versatility. However, in assessing the winches manufactured by the brand, we have considered some of its features like motor power, cable material, and reached the following Pros and Cons for its winches.
Pros of traveller winch:
Durable: Here is how to say it – Traveller Winches are built to last. These winches are made of high-quality steel, and the cables, too, are made from strong materials. In fact, some cables also use galvanized steel, meaning that they are protected against rust, which is quite an essential feature since while working a vehicle out of the water and/or mud, the cable is exposed to moisture and is prone to rust. And the galvanized finish prevents it from rusting. Also, most Traveller Winches come with a roller fairlead to further protect the Cables from any sort of damage.
Powerful – Traveller Winches use high-quality motors that are capable of providing a lot of power, which is needed since, especially in the case of pulling up a vehicle, you need to work against gravity. Besides, motors need to be able to deliver enough power to pull or tow a heavy vehicle. And Traveller Winches does precisely that.
User-Friendly – Traveller Winches have constantly opted for innovation in their winches in order to make the experience easier for users. The Automatic Brake Option, for instance, makes recovering vehicles from unconventional places easier. Some Winches also come with free spooling clutches to keep the cables neat.
Detailed Installation Manual – The installation process could be quite complex and tiresome if the proper way is not followed, and there are, in fact, quite a lot of ways in which things can go wrong; thankfully, Traveller winches come with a detailed manual to help you with this.
Worth the money – You will find a lot of different winches in the market. Still, for the quality, power, and durability Traveller winches provide, they are actually worth every cent.
Cons of traveller winch:
Size – Traveller Winches are relatively larger than other brands, and therefore carrying it around could be difficult and also making them a little unsuitable for smaller vehicles.
Installation – The Installation process with Traveller winches might play a little too hard with your brains, bit hold it there; the manual will come in handy.
Verdict
There is no doubt that Traveller Winches are highly capable, but here is what we have to say about them.
It is clear that if you are off for some heavy-duty task, having to pull up a heavy vehicle, in a rougher terrain or steeper area, or from thick mud, the clear winner is the Traveller 12000lb 12V Electric Winch. Well, you got to pay more, but you also get more!
On the other side, if you are looking for a simpler, more accessible winch for smaller vehicles and boats, we recommend the 2500lb Traveller winch, giving you the extra power of a more robust cable and versatile towing plus pulling, as long as the weight of the vehicle is within its pulling limits that are!
Traveller Winch Installation and Wiring Diagrams
Installing your Traveller Winch may sound like a lot of challenging work, and it probably is tough, especially on the first try. But, believe us when we say this – if you follow the proper way and understand the different parts of the winch, it is easier than it might appear.
First things first, you need to attach the Winch to the vehicle. How do you do that? Well, you can get this done with just a few simple tools, including bolts, Screw Drivers, and the optional – Loctite. First of all, you need to install the mounting plate at the bottom front, right behind the bumper of the vehicle.
Next, install the winch onto the mounting plate. Hold it tight against the plate, and you will be able to install four bolts on four sides to secure it properly. You might prefer a helping hand to help you with this one. You might consider using Loctite to prevent the bolts from coming loose since there are quite some vibrations.
Now that the winch is attached to your vehicle, the remaining work is very simple. You now need to attach the winch to your vehicle's battery. You will find some cables in your winch as well as battery labeled as positive and negative. All you need to do is attach the positive wires together and the negatives wires with each other. To make the entire process even more comfortable, the positive wires are normally painted red and the negative wires – black.
Although this is a simple process that can be done in an hour or two, the process might seem a little complex and confuse for newbies. People tend to mix up the wiring on the first try, and therefore, in order to help you with that, a detailed wiring diagram is provided.
Once you are done with the Winch installation, test your connection by powering up the vehicle. If it does not work, refer back to the wiring diagram, and make sure your wires are connected right, and it should work.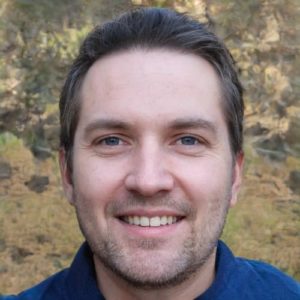 I'm Daniel Galbreath, founder of OffRoadersWorld.
I spend my spare time writing on this website, OffRoaders World. I share my thoughts and reviews on different types of gears, share tips sometimes. This website is specially created and regularly updated basically to help other folks like me when I started to solve the various problems they face, specially when they go off-roading.