Last Updated on June 25, 2021
Off-roading is always exciting. Isn't it? But a single mistake can vanish all your excitement. How? Suppose you went traveling or off-roading whatever. Your vehicle got stuck in mud or snow and you have no winch with you. Gathering some people and asking them to help you is never a good idea and most probably not going to work. If you would have an offroad winch with you, then it would not a big problem.
So, having a winch with you is a must. In this article, I have reviewed a winch from the brand safstar. I have mentioned the upsides and downsides of this winch to help you make decisions easily. Let's go through the article.
Related Articles: 
Safstar Winch Review
1. Safstar 12000lbs Electric Recovery Winch Remote Control
Features & Specs:
12,000 lbs pulling capacity
12v, 4.2 kW motor
92 ft. long steel cable
Wired + Wireless remote control
3-stage planetary gear train
265:1 gear ratio
4-way roller fairlead
Free spooling clutch
Automatic in the drum brake
Weight: 83.7lbs
Dimensions: 21.3″ x 6.3″ x 8.6″
This single rated line winch comes along with a cracking capacity of 12000lbs. This cracking capacity will help you to pull out heavy objects like your truck or SUV's. So, if you need a winch for your truck or SUV, then you can go for this one.
Besides, the three-stage planetary gear train will make your winching operation easy and safe. This winch offers you automatic brake in the drum system. The automatic brake in the drum will ensure your maximum safety while winching.
The most exciting feature of this winch is a free spooling clutch. Although this winch is an electric winch, this free spooling clutch allows you to pull out the winch cable without any electric power. The 92ft long steel cable comes along with the 4-way roller fairlead to guide the steel cable.
On the other hand, the wireless remote control will ensure your maximum safety by letting you operating from a safe distance. You are going to have an instruction manual along with the winch, which can make your winch installation process easy.
Pros
Comes with a cracking capacity of 12000lbs
Features three-stage planetary gear train
Automatic brake in drum
Comes with 92 ft long steel cable with a 4-way roller fairlead
Offers free spooling clutch and wireless remote control
Good instruction manual
Cons
Final Words on Safstar Winch
In this safstar winch review article, I tried to mention all the upsides and downsides of this 12,000 lbs safsta winch. Now it's your turn. I hope now you will be able to make your choice.
If you're not satisfied with this safstar winch, then you can check my reviews of X Bull Auto Winches/ Smittybilt XRC Winches/ Harbor Freight Winches. Hopefully, you will be able to pick one for you.
Cautions:
Always put hand gloves before going to winching
Be careful about connecting wires, the wrong command may lead you to damage of the winch.
Keep people away from the winching area at the time of winching
Use winch dampener for safety.
Any queries on safstar winches? If yes, then please don't hesitate to knock us!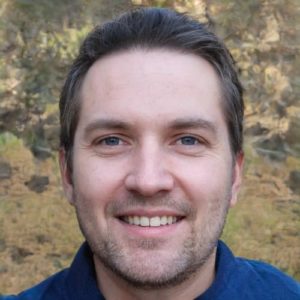 I'm Daniel Galbreath, founder of OffRoadersWorld.
I spend my spare time writing on this website, OffRoaders World. I share my thoughts and reviews on different types of gears, share tips sometimes. This website is specially created and regularly updated basically to help other folks like me when I started to solve the various problems they face, specially when they go off-roading.