Last Updated on June 24, 2021

Getting caught in a mud puddle or a snowbank can take the fun away from off-road adventures. Even if you're steering the best off-road vehicle with deeply treaded tires, you're bound to get stuck every once in a while.
With a powerful winch, you can pull yourself out in no time without relying on others for help! It is a must-have tool if you hate getting stranded.
Shopping for the right winch can be confusing as there are many brands of winch in the market. Check out our Polaris winch reviews to know about the best models out there!
Suggested Read: 
Top 4 Polaris Winch Reviews
Below we are going to review the top 4 Polaris winches to help you make the right pick.
1. Polaris 2882710 Ranger PRO HD 6,000 Lb. Winch Review
At 6,000 lbs, this winch made by Polaris is a monstrous beast! Its staggering pulling power gives it the ability to handle large vehicles with ease. Once you're equipped with this one, you'd never have to worry about getting stuck in inconvenient places again!
Installing a winch has never been easier as it comes pre-wired and pre-assembled. So, it's entirely free of complications. It shouldn't take you any longer than 30 minutes to set it all up! With its robust 1.6 horsepower motor, this tool is capable of getting you out of just about anything.
It comes with a number of awesome features. The new Rapid Rope Recovery technology allows you to recover the cables five times faster than others so that you can move onto your next task quicker!
With the Auto Stop Technology, the winch will stop automatically when the collar comes in contact with the fairlead. This will save you time and prevent over-spooling. The wireless remote will allow you to control the winch from a distance, up to 50 feet away, which is pretty convenient.
This winch offers time-saving advantages and boasts enough power to help you get back on track almost instantly. Combined with multiple outstanding features, this is definitely a must-have for all the off-roaders out there! This winch is surely one of the best winch for polaris ranger.
Pros
Packs a massive 6,000 Lb. of power
Sports the new "Rapid Rope Recovery" technology
Extremely easy to install and use
Cons
Some might find it to be a bit expensive
2. Polaris 2882711 Ranger PRO HD 4,500 Lb. Winch Review
This is an incredibly powerful tool that is designed to pull your vehicle out of any situation. You'd never have to leave your vehicle if you're stuck as you'd have the ability to pull yourself out almost instantly!
It comes assembled and wired from the factory so you won't have to trouble yourself with the complicated stuff. You can simply take it out of the box and set it up with zero trouble. It shouldn't even take you any longer than 30 minutes!
Once it's all set up, you'd be able to get a massive 4,500 lb. of pulling power out of its rugged 1.6 horsepower motor. With this massive force, this winch will pull your vehicle out of the stickiest mud puddle or the most tenacious snowbank!
With the advanced Rapid Rope Recovery feature, you'd be able to retrieve open cable five times faster than others. Other features like Auto Stop Technology and wireless control make it extremely convenient for any user.
It packs just about enough power to make sure you never have to be stuck. With it, you'd drive easy, knowing that nothing can stop your off-road adventures!
Pros
Installation is as easy as it gets
Comes with several amazing features
Powerful enough to handle large loads
Cons
The rope isn't as strong as steel-tow rope
3. Polaris 2878784 HD Winch Kit Review
With its 3,500 lbs rated pulling power coming from a strong motor makes it a versatile winch. Whether you want to pull yourself out from a sticky situation or give a helping hand to a friend, you can completely rely on it to do the job.
With this product, you'd get everything that you need to start using it as the mounting hardware and wiring. Therefore, you can fix it up onto your vehicle almost in no time. Better yet, it's super easy, so you can do it all by yourself!
The motor and the gear train are completely sealed to prolong their lifetime. This allows you to use it in any weather. It sports high-strength steel cables which won't get damaged even under extreme pressure. You can feel free to go heavy-duty with it!
To make it extra convenient, it comes with a mini-rocker corded switch, hook, strap, and roller fairlead. As a result, you won't have to look elsewhere as it includes everything that you need.
It's a sturdy product that is built with strong components. Everything is well-protected to make it long-lasting. It is capable of delivering impressive power to tackle heavy tasks with ease.
Pros
Comes with all mounting wires and hardware
Completely sealed components for durability
Strong steel cable ropes
Cons
The instructions could be clearer
4. Genuine Polaris Sportsman 2880432 HD Winch Kit Review
This outstanding equipment provides impressive pulling muscles to handle heavy workloads. Once installed, your vehicle would be almost invulnerable to getting stuck in mud puddles or other off-road obstacles.
It comes with a factory-wired chassis that allows it to connect straight to your Polaris ATV wire harness. With its unique design and color-coded wiring, you'd find it extremely easy to install. You'll be able to use it as soon as the installation procedure is completed.
The powerful motor that delivers 2,500 lbs of pulling power is completely sealed to keep it protected. As a result, you'd get to use it anywhere you want without worrying about inflicting damage on the motor. Moreover, the steel cable is incredibly strong to deal with any sort of pulling or lifting.
You won't have to look elsewhere for extra accessories as it comes ready-to-use. It's plug-and-play so you can install it right away. This one will serve you without fail whenever you need it!
With this amazing product, you can drive freely into the places that you've never dared to get into due to the fear of getting stuck. It's well-equipped to reduce the inconveniences out of your off-road adventures!
Pros
Installation is super convenient
Comes with everything you need
Powerful enough to ease up your off-road adventure
Cons
About The Brand Polaris/ Who Makes Polaris Winches?
Polaris Industries is a global leader in manufacturing Powersports and off-road vehicles. It has become the giant that it is today by providing first-rate vehicles and components. With its top-grade products, it's been giving the customers the ultimate satisfaction for decades!
The company specializes in producing terrain vehicles, motorcycles, snowmobiles, etc. along with their accessories and replacement parts. They are all made with the best components of the highest quality.
Anyone can confidently count on them to provide the most durable products. Each of the products is rigorously tested before they are marketed. This is to make sure defective ones are prevented from reaching the customers.
With its high competency, Polaris Industries has managed to gain the attention of the military, landing on several contracts to build military-grade vehicles! This actually says a lot about their expertise.
Conclusion
Our Polaris winch review should provide you with enough information about the best winches to help you find the perfect one!
Polaris makes excellent winches. If you are looking for the best Polaris ranger winches, then get any of them. They are all sturdy enough to handle extreme pressure while easy enough to operate for just about anyone. You can completely rely on them to get you out of situations where your vehicles become totally immobile.
See More: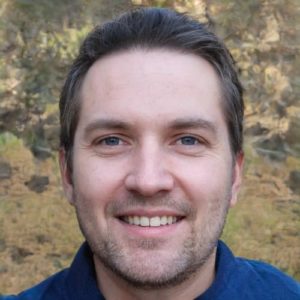 I'm Daniel Galbreath, founder of OffRoadersWorld.
I spend my spare time writing on this website, OffRoaders World. I share my thoughts and reviews on different types of gears, share tips sometimes. This website is specially created and regularly updated basically to help other folks like me when I started to solve the various problems they face, specially when they go off-roading.