Last Updated on July 13, 2022
If you talk about the types of winches then you will find that there are two types of winches available in the market. They are – Electric winch and Hydraulic winch. The electric winches are operated by a battery, whereas the hydraulic winches are operated mechanically.
Talking about the price, the hydraulic winches are a bit pricey, but these winches are more dependable than the battery-operated winch.
Today in this review, I have chosen two hydraulic winches from warn to review. As I mentioned previously, these winches are a bit pricey but dependable. I will suggest you, go through my review before making any decision.
So, let's get started.
I have also reviewed some best electric winches. You can also read this review if you ever plan to buy an electric one.
Other Winch Series By Warn:
WARN 74125 Series VS WARN 65931 Series Hydraulic Winch
1. WARN 74125 Series 18 Hydraulic Winch
Pros
These winches are robust winches in terms of capacity
Suitable for utility, tow and other trailer applications.
Powerful hydraulic motor.
Hardened steel two-stage planetary geartrain for smooth winching operations.
It provides fast line speed.
Heavy-duty disc brake.
Meets SAE J706 and CE standards.
Ensure reliability and high performance.
Cons
A bit pricey, but we can negotiate it with the winch quality.
No remote controller included along with the winches.
These winches do not come with fairlead, wire rope and tensioner.
Well, the WARN Series 18 Hydraulic Winch has a massive capacity to deal with any loads. It got 18000 lbs capacity. Although the capacity is 18000 lbs, for the first-rate performance, I will suggest you use this winch where the required capacity is 12000 lbs.
Apart from this excellent capacity, this particular winch is equipped with a 7.3 cubic-inch motor, heavy-duty disc brake and a two-stage planetary gear train. With this well-equipped winch, I must say you are going to have a smooth, better and safe winching operation.
Besides, in spite of these configurations, still, this winch has some downsides too. This winch does not come with a wire rope, fairlead and tensioner. You have to purchase these accessories separately. Moreover, this winch does not have any remote controller too.
However, while purchasing the winch rope I will suggest purchasing the steel cable instead of synthetic rope. Because the steel cable has a long reputation for its heavy-duty, tensile strength-wise and reliability.
In a nutshell, this is a quality winch with high dependability. Although it is a bit pricey, we can forgive it for its classy performance.
Both WARN 74125 Series and WARN 65931 Series Hydraulic Winch used to share almost similar features, benefits and pitfalls.
That's why I am not going to review both winches deeply.
Let's step on the next one, though I will be mentioning the key points.
2. WARN 65931 Series Hydraulic Winch Review
winch capacity is 10000 lbs
.
Before going to the exception, let's talk about the similarity first. Like the previously mentioned winch, this one got two-stage planetary gear train and a heavy-duty disc brake for better performance.
Without it, this winch also requires purchasing wire rope, fairlead and tensioner separately. Again, I will recommend buying the steel cable instead of synthetic rope. No remote controller is included with this one too.
The one and only exception being that this one comes with a 6.0 cubic inch motor instead of the 7.3 cubic-inch motors.
Verdict on Warn Hydraulic Winch
Well, I have already mentioned above that hydraulic winches are a bit pricey. Moreover, you need to purchase some accessories separately. In spite of this over cost, the price can be negotiated with the performance.
If you are a serious off-roader and used to go off-road very often, then hydraulic winches suit you.
However, the winches are top-class winches from WARN. You may go for anyone without any hesitation.
Also Read: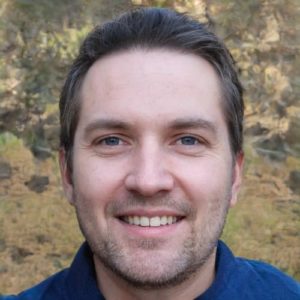 I'm Daniel Galbreath, founder of OffRoadersWorld.
I spend my spare time writing on this website, OffRoaders World. I share my thoughts and reviews on different types of gears, share tips sometimes. This website is specially created and regularly updated basically to help other folks like me when I started to solve the various problems they face, specially when they go off-roading.