Last Updated on June 6, 2021
The jeep wranglers are considered as one best vehicle types for hitting different terrains. They are good enough to deal with any kind of tough condition. But are they good in both winter and snow? As a proud owner of a jeep wrangler, you should know it.
Well, definitely the jeep wranglers are good in both winter and snow. This type of vehicle is very powerful and robust for creating a way even where there is no way. So, you don't need to worry about the weather condition before going off-roading.
In this article, I am going to talk about detailed things about how the jeep wranglers are good in winter and snow.
Is jeep wrangler remains warm in the winter season?
Well, I hope you understand that the winter condition mostly depends on the location. But it should not be a matter at all. Because the jeep wrangler is compatible with all winter conditions. In fact, they are designed in a way so that they can produce heat quickly than others. As a result, you will find the machine interior is warm while driving in the winter season. This happens because when all open part remains closed for accommodating winter conditions.
You will see that a lot of people used to leave their machines open for increasing air circulation and preventing heat accumulation. But when it is winter, the scenario is different a bit. It is better to keep the machine warm while hitting the terrains. The hardtop of the jeep wrangler usually prevents the cold leakage from accessing the interior of your jeep. Thus, you actually find your jeep wrangler warm even in the winter season.
Is jeep wrangler remains cold in the winter season?
Well, you may know that there are different jeep wrangler types available in the market. Among them, some hold the soft top and the rest hold the hardtop.
The soft top is considered the best for summer as it allows air circulation and also prevents heat accumulation. On the other hand, the hardtop is ideal for the winter season as it prevents the air from getting in. So, if you own a jeep that is equipped with a soft top, then cold will definitely enter the jeep and you will not find the interior warm.
However, a good number of people prefer soft tops as they are easy to install. You can ask for help from an expert for installing the hardtop before the winter. Proper installation will prevent the cold and will keep the interior warm. The tops cost varies as they satisfy different purposes. That's why it is best to purchase them while off-peak when you will find them affordable.
Jeep in ice and snow
The jeep wranglers are good on both icy and snowy roads. It will offer you to reach your destination during the snow season without having any problem. Basically, they come with a ground clearance of 8.3-inches. It depends on the trim and model though. As a result of this ground clearance, you will be able to drive your jeep through snow and also even push through deep snow.
Moreover, the four-wheel-drive of your jeep wrangler will generate power to push through deep snow and also will add some extra traction force. Besides, they hold the ability to lock the rear and front differential. It will allow having more power for hitting the ice or snow-covered roads.
Is it safe to drive a jeep wrangler in the snow?
According to the traffic rules, most four-wheel-drive vehicles are advised not to drive on icy roads. It can cause an accident. Fortunately, the only exemption is the jeep wrangler.
You are allowed to drive your jeep on an icy road without causing an accident. The straps, tires and other types of equipment of a jeep are very aggressive and made it easy to drive your jeep in rough conditions. Most importantly the features that made the jeep more powerful to drive in snowy condition is its lower gravity center, ample wheelbase and tires that do not sip.
However, before going to drive your Jeep in a snowy condition, it is highly recommended for you to follow some tips. It will help you to drive your vehicle on a snow slope and to beat all the possible obstacles on snowy roads. The last and important thing, it needs practice and takes time for driving in such kind of condition. You need to be patient always.
Let's have a loot at our Jeep Wrangler Tools & Accessories Review: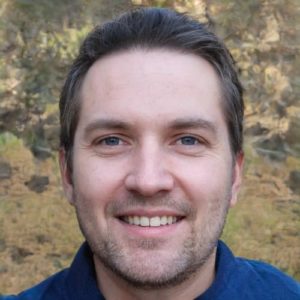 I'm Daniel Galbreath, founder of OffRoadersWorld.
I spend my spare time writing on this website, OffRoaders World. I share my thoughts and reviews on different types of gears, share tips sometimes. This website is specially created and regularly updated basically to help other folks like me when I started to solve the various problems they face, specially when they go off-roading.