Last Updated on June 23, 2021
A friend once asked a question, "While you are testing some expensive winches, are there any winches that are budget-friendly and have good performance?". Well, I haven't thought about it until he asked me about the question.
After an in-depth research, I came across this super brand that sells high performing winches at a price comparatively lower than its competitors.
These economical winces are from the company called Ironton, a subsidiary of Northern Tools & Equipment.

See Also:
Top 3 Ironton Winch Review
These three winches vary mostly in their rated-line pull strength and few minor differences. Let me walk you through my experience regarding the performances, the good, and bad about these winches.
1. Ironton 12 Volt 12,000 lb Capacity DC Powered Winch Review
The first product I've listed is a beast. It has a rated-line pull of 12,000 lbs, which can pull your medium-sized truck and most of the SUVs.
Though I am not a big fan of galvanized rope, this winch has probably the best cord of all in its class. Made of aircraft-grade material, it can hold tremendous amounts of loads without any structural damage. Its in-built cable tensioner prevents the recoil when the wire is subjected to heavy loads.
Moreover, the automatic load-holding system will prevent the excess power load on the motor. Another perk is the IP66 rating of the winch itself. It can sustain powerful jets of water, and you can use it under submerged conditions for a considerable amount of time.
I've used it for 30 minutes under a depth of 10 meters of water without any issues. This winch can pull at the rate of 5 feet per minute under its maximum load. With the help of a 12-foot wired remote, you can maintain a safe distance. A wireless remote could have been better, and even that has its limitations.
However, the major drawback of this winch is the lack of a fairlead mechanism. While many other winches provide a fairlead mechanism to assist the spooling, this one lets you down in this regard.
The Ironton 12,000 lbs winch is an extraordinary winch with many premium features. With a price tag much lesser than its competitors and a powerful performance, this winch is a definite winner in its class.
Pros
Aircraft-grade material used in the manufacturing of the galvanized steel
A three-stage planetary gear system
An automatic load-holding system
Cable tensioner to prevent tangling of the wire
IP66 water resistance
Wired remote control
Cons
No dedicated fairlead mechanism uses free spooling
No wireless remote
Mounting plates not included
2. Ironton 12 Volt 5,000-Lb Capacity DC Powered Electric  Winch Review
The second winch on my list is the Ironton 5000 lbs capacity winch. It has similar features as the previous product, along with some better perks. The first one, for me, is the four-way roller fairlead mechanism. It is not present in the 12,000 lbs variant.
Also, the steel rope is made with aircraft-grade materials that can bear heavy loads without any damage. It does not have the rope tensioner like the earlier variant, but still, it gives excellent performance in its class.
Moreover, the automatic load-holding system will ensure your safety as well as the safety of the motor. Since there is no IP66 rating for this winch, I've not tested it in deep water conditions. But it survived few splashes of water without any issues in its performance.
Furthermore, the line speed under full load is 6.1 feet per minute, which is very fair compared to other winches this range. With 10-foot wired remote, you can operate this winch from a safe distance. Note that this winch is not designed for lifting the loads.
The Ironton 5000 lb capacity winch is an excellent winch for medium to casual users. Although it has a limited pulling capacity, it has unique features than the 12,000 lbs Ironton winch.
Pros
5000 lbs pulling power
A three-stage planetary gear system
Economical
An automatic load-holding system
10-foot wired remote control system
Ability to survive splashes of water
Four-way roller fairlead mechanism
Cons
No IP66 or 67 rating
No wireless remote
3. Ironton 120 Volt 1500 lb. Capacity Utility Winch Review
The final and the tiniest product on my list is the Ironton 1500 lbs capacity winch. I call it tiny because of its low-rated pulling capacity. Although this winch can be used to pull smaller vehicles such as ATV and MDFs, it is not so suitable for regular use.
Another reason which makes it a not-so-good winch is its power source. The primary function of the winch is to draw power from a DC source and the ability to fulfill its duty. Whereas this winch must be connected to an AC power source, which means it cannot be installed on your vehicle.
This winch is an ideal winch for indoor or garage uses. You can use it to pull heavy loads that are equal to or less than 1500 lbs. The two-stage planetary gear system helps in smooth spooling. Although it is not as good as the three-stage gear, there is no need for it because it does not have high pulling power.
I felt that the steel-hawse fairlead is not a great option. And I do not intend to say that it should incorporate a roller fairlead, but it should have used aluminum hawse fairlead rather than steel. Aluminum can withstand corrosion and physical damage much better than steel.
There is a 35-foot aircraft-grade galvanized steel rope that does a fair job. The 9.5-foot tethered remote will keep you at a safe distance while operating under load. Since it is an AC powered winch, there is no question of water resistance and make sure that you keep the winch away from all sorts of water or mud.
The Ironton 1500 lbs winch is an excellent winch for indoor uses, but it has many limitations. If you are not an outdoor user or if your need is to pull loads in your home or garage, it is the best choice.
Pros
Aircraft-grade galvanized steel rope
9.5-foot tethered remote
A two-stage planetary gear system
Automatic load-holding brake
Steel-hawse fairlead
Cons
Limited pulling power (1500 lbs)
Not so great for regular or daily users
About the Brand Ironton
Northern Tools & Equipment is a family-owned business where each product is individually tested before they are released into the market. Apart from winches, there are many other products from this brand, such as air compressors, hand tools, home appliances, power tools, pressure washers, and much more.
One of the best things I've liked about this brand is that if you buy a product, you can also get their accessories (if needed) from them. You need not go to any third-party vendor. The quality of the products is very much premium, and it gives stiff competition to many popular brands out there in the market.
Conclusion
Ironton winches are one of the best winches in their class. They provide a premium range of features at a relatively low price. If you ignore a few drawbacks of these products, they will be your daily drive for all winching activities.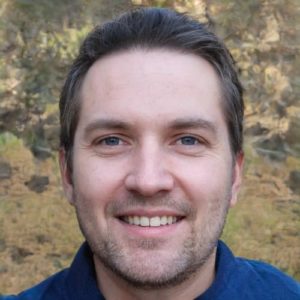 I'm Daniel Galbreath, founder of OffRoadersWorld.
I spend my spare time writing on this website, OffRoaders World. I share my thoughts and reviews on different types of gears, share tips sometimes. This website is specially created and regularly updated basically to help other folks like me when I started to solve the various problems they face, specially when they go off-roading.