Last Updated on June 14, 2021
There are hundreds of brands in the Winch industry at present and it is easy to get all confused about which one you can trust. That decision is very important before buying a winch as we buy our winches to use for a long time.
Now there are some brands that are relatively new who are offering advance and cool features. But the problem with them is that you don't know much about them and trust is all about knowing someone thoroughly.
In today's article, I am going to share my list of Top Winch brands that can be fully trusted and are very reliable. All of them are very well-known names in the winch market and they gained popularity through constant superior performance by their products.
Now, these are just my list of top brands. So, they are not the only good options available, there are a lot of other brands that might be as good as them. These are just the list I made through research and user reviews.
Enough with the chit-chat. Let's dive right into the main section.
Top Winch Brands
Warn Winches
Superwinch Winches
Mile Marker Winches
1# Warn Winches
This highly renowned manufacturer of winches was created by Arthur Warn in 1948. They started by making locking or free-wheeling hubs for surplus second world War Jeeps. In the year of 1959, they introduced the first recreational winch. Thanks to their pioneering features, they have soon become the go-to brand for off-roaders.
For its creative design pattern and leadership, the company is very famous and popular. For their excellent products, they have received several awards.
The company has you covered if your car, ATV, jeep, or truck ever needs a helping hand. And their items are of veritable premium quality. The company launched more advanced products into the winch market in the 1980s.
Items such as hydraulic winches, electrical winches, off-road lamps, winch attachments, off-road bumpers, winch mounting systems, fender flares, hydraulic and electric hoists, drive hubs, and many more off-road gears.
In the 1970s, the company accepted a strong partnership with Ford Company. They began manufacturing hub sets for Ford. By 1986, the organization relocated to another city.
In 1984, the firm's new president was Mike Warn. To this date, Warn produces off-road machinery and winches specifically designed for certain models of cars. But they also sell items that can be mounted on a wide variety of models, of course.
The firm was purchased in 2000 by another company. It was purchased for $325 million by the Dover Company later in 2003.
A new winch series "The ZEON Platinum" was introduced in 2014 by Warn. On the winch market, this is one of the most advanced winches technically. This is not a suggestion that if you want to buy a Warn winch, the only choice is the ZEON Platinum. They have many other winch series that give the same reliability level as Warn.
Warn winches are a trademark of a perfect winch. They are robust, solid, and powerful and are considered good investments. You can absolutely be sure, while very costly, that you will get the best value for your money. Add the excellent customer service of Warn you have an amazing brand that can only be well recognized and trusted.
Popular Product: WARN M8000
This winch has become a common option because of the perfect combination of the right size and price. It's a popular winch for trucks, SUVs, and jeeps with ample pulling power.
You can also read our review & comparison of warn winch series:
2# Smittybilt Winches
Basil Smith, a.k.a. Smitty, started a small machine shop named Rock-ett Products in 1956. He was a die-hard enthusiast for 4-wheel drive. His plan was to build equipment for four-wheel drives like jeeps and trucks. The company eventually changed its name and became "Smittybilt".
Tom, Smitty's son, was able to develop fresh and creative concepts for the product. He produced products for jeeps, including the front-rear and bumper. The business has created many fantastic goods that were praised by the off-roaders. In the winching industry, Smittybilt winches slowly placed their name as a popular brand.
Popular Product: Smittybilt 9500 XRC
The strength and robustness of Smittybilt winches is the sign of reliability. A winch from Smittybilt is a winch that lasts a long time. They have a wide range of winches with a lot of pull capacity options. Smittybilt has a huge collection under their name.
3# Superwinch Winches
This is the world's largest privately-owned maker of winches. They kept their attention on producing reliable, quick, high-quality winches rather than adding additional features that are not even required by most users. At an inexpensive price, they offer their products.
The journey of Superwinch started almost 45 years ago as a special project of Ford Motor Company. The founder, Frank Tolsdorf grabbed the idea and envisioned a winch company fully dedicated to providing the best service with the best winches. That's how Superwinch was born.
Frank took this private project and built its first facility on the northeast side of Connecticut and formed a partnership with a wire cable supplier. Superwinch then introduced a line of winches for the boating market and there were winches with a pull capacity of up to 8000lbs.
Superwinch is the pioneer of using synthetic ropes on winches and was the first to build a complete winch with synthetic rope as standard. That way, the weight became lighter and the safety became greater.
In 2015, they opened their new facility in Portland, Oregon after being purchased by Kinderhook Industries. They are now continuing on a path of expanding the brand globally.
Popular Product: Superwinch 1135220 Terra 35
Military-grade materials are also used to make some of their products. This means they are durable, they are robust, and in the outdoor, they are more than worthy of keeping you healthy and snug.
Our reviews of Superwinch Winch Series:
4# Mile Marker Winches
How are you going to choose a winch brand that you can count on? Well, you can't go wrong if you purchase the one that supplies winches to the US Military. In fact, this is the only permitted winch to use for the HMMWV (Humvee) vehicles that the U.S. Military uses.
That's why it's also an excellent option to do some extreme off-roading for anyone who is interested.
They are in this business for more than 30 years and that says a lot. No company can exist for that long if they are not on top of their game. Top-quality hydraulic and electrical winches and various other vehicle accessories are included in their products.
They are famous for their hydraulic winches. But a full series of electric, automotive, utility, and ATV winches are also available.
Popular Product: Mile Marker 70-52000C H series
If you are searching for top-quality and highly durable items for your off-road vehicle, you can assist you with the Mile Marker squad.
5# Ramsey Winches
They are an outstanding producer of hydraulic winches, electric winches, winches with planetary gear, worm gear winches, and planetary hoists. They have become very famous because of their durability, reliability, and consistency.
This brand has been extremely reliable because of the advanced construction procedure, high-quality raw materials, and highly qualified engineers.
They started to manufacture components, instruments, and die's for the Douglas Aircraft Company. Suddenly, because of World War II, the appeal for aircraft components was very strong.
The demand for aircraft parts decreased after the war ended. In 1945, Claude went on to develop the Model 101, a front-mounted winch. That winch derived its power directly from the crankshaft. That winch was designed particularly for passenger cars and pickup trucks.
Popular Product: Ramsey 111036
Over the years, the key pillar of the winching and towing industry was the Ramsey winch. The company was later renamed Ramsey Brothers Winch Company after their product's popularity.
6# X Bull Winches
X-Bull Auto is basically an Australia-based company. They began about eight years ago, that's not a long time, still because of their excellent winches at a relatively low price, they quickly earned a good reputation.
X Bull has quickly proved in their little career as a winch manufacturer that they are here to stay in the winch industry. Their goods are consistently rugged and extremely heavy.
Popular Product: X-Bull 12V Winch with Synthetic Rope
X Bull earned a name for itself within just eight years because of the consistency of their products. That is a success worth applauding.
Special mentions
I cannot help but include the name of some more winch companies, apart from the brands above, that could not make it to the top 6 picks, but they manufacture winches of good quality.
They are still very reliable brands, although these brands are not exactly as popular as the other brands on the list. If you want some flexibility and a variety of options to choose from, it is not easy to discard these brands from the choice list.
Zesuper, Polaris, Westin, Traveller, Zeak, and Lewis winch are some good quality winch manufacturer.
Conclusion
In this guide, I provided a list of good winch brands that will surely get the job done. But if you want my personal recommendation on which is better than the rest in terms of quality and durability, go with WARN Industries. But if you have budget problem, then go with smittybilt.
Hope it was helpful in some way. Doing some research before purchasing a product is always a good exercise.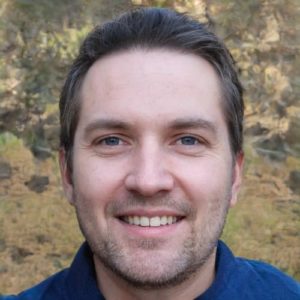 I'm Daniel Galbreath, founder of OffRoadersWorld.
I spend my spare time writing on this website, OffRoaders World. I share my thoughts and reviews on different types of gears, share tips sometimes. This website is specially created and regularly updated basically to help other folks like me when I started to solve the various problems they face, specially when they go off-roading.