Last Updated on June 22, 2021
Off-roading is extremely adventurous and full of entertainment until your vehicle's tires get stuck in a mud puddle or snowbank. Freeing the tires can be one strenuous task, especially when those tires are attached to an exceedingly heavier off-roader.
You can find yourself trapped for hours until help arrives. However, if you're equipped with a decent KFI winch, you'd have little to worry about. No matter how much your off-roader weighs, you'll be out within minutes!
Today, we're here with the KFI winch reviews to narrow down your search!
KFI Winch Comparison
Also Read:
Alternative Winches You Can Check: Smittybilt Winches/ Zesuper Winches/ Zeak Winches/ X Bull Winches
Top 6 KFI Winch Review
If you get one of the following winches for your off-roader, you won't ever have to call tow trucks to get your vehicle out of the sticky situations!
1. KFI Products AS-50 5000lb Assault Winch Review
The AS-50 is an incredibly efficient winch that ensures you can get yourself out of the stickiest situation. You can feel free to go for it if you want to stop worrying about getting stuck.
The AS-50 5000lb Winch is one that you can rely on to free your wheels from any persistent mud puddles or snowbanks! Once equipped, you'd have the peace of mind knowing that nothing can hinder your off-road adventures.
With the rated line pull of 5000 pounds, it can handle your UTV, ATV or SxS any time and anywhere! The 12V DC 1.22 hp motor provides constant power so that the machine never stalls in its performance. It can be installed easily by following the instruction manual.
This model pulls using super durable 64" synthetic cable that is less likely to snap even under significant pressure. Thanks to the advanced mechanical braking system, you'll find comfort in winching because it operates smoothly.
And the product features a neat little handheld corded remote that fits perfectly in your hand. So, you can control your winch even if you're standing far away. This remote performs better than many wireless ones.
Besides the remote control, this one comes with an amazing UTV dash rocker switch. It allows you to control the winch with just a touch of your finger so you won't even have to let go of your wheel.
One amazing feature is the KFI split cable hook stopper that offers tons of benefits like protecting the winch motor, preventing the cable from getting loose, etc. Additionally, the motor is completely sealed to prevent water and other elements from invading it.
Pros
High-quality construction makes it superbly durable
Easy to install
Powerful enough to handle heavy vehicles
Water-resist to keep water out
Cons
Let's watch a video review of this winch!
2. KFI Products SE45 ATV Stealth Winch Review
With this winch, you wouldn't have to apply brute force or effort to pull your off-roader out of the distressing situations. For a rather small price, you'd get yourself an amazing product!
If you want to plow through snow or deep mud, you're going to have to get yourself one of the KFI SE45 winches. You can feel free to rely on this tool to do any type of winching! This one comes with everything you need to get started. By following the easy to follow manual, you'd have it easy to set it up and get it running!
This winch has 4500 pounds of pulling power which makes this model capable of dealing with any ATV, UTV, and SxS vehicles. Backed by a sturdy motor with enough horsepower, your winch will always generate reliable and ample power. The synthetic cable that does the pulling is quite durable, so you don't break easily.
You're ensured fluid winching provided by the cable hook stopper and the advanced braking system. If you want to control the winch from a safe distance, you can do so aided by the handheld remote control. Besides, you can also make use of the deluxe handlebar-mounted mini-rocker switch to control the product.
Moreover, the whole machine is engineered with the finest materials, so it's quite durable. This item's longevity is enhanced by the sealing system that keeps the dangerous elements away. The company offers a decent warranty with the tool so you can be sure about its quality.
Pros
Provides reliable winching to get you out of any situation
Highly durable planetary gear drive brake
Installing is free of any complication
Well-protected from outside elements
Cons
Some might find the wires to be a bit too long
3. KFI Products SE35 ATV Stealth Winch Review
If you want a winch that performs exactly as you want without all those unnecessary and flashy features, this can be the perfect choice for you.
The SE35 can be the perfect companion for your ATV when you go off-roading because it's incredibly competent to get you back in action within minutes! And the best thing? This one can do all that for half the cost of other big-budget machines!
First of all, the manufacturer ships the winch with all the required hardware so that you can get to installing right away. Even if you're new to this, you will find it to be quite straightforward. The 3500 pounds of rated pulling power is more than enough for handling ATV and other similar vehicles.
This model is designed to be durable as it's made with sturdy components. The durability is enhanced significantly by the powder-coated finishing. Besides, you'd find a functional water-resistant housing that not only keeps the waters at bay but also excels at preventing other elements from entering.
Moreover, the use of tough-enough synthetic rope makes winching an easy task. It's more convenient than steel cables because there aren't any sharp edges that can hurt your palms. Besides, the rope isn't completely free from rust and doesn't conduct electricity.
Aided by the all-metal clutch, cable hook stop bumper, and dynamic and mechanical braking system, you'll enjoy a sleek and seamless performance. The nice set of controls allows you to easily control the winching, whether you want to do that from a distance or the comfort of your vehicle's seat.
Pros
Comes with water-resistant housing
Incredibly durable synthetic rope
Backed by a decent warranty
Enough pulling power to handle the majority of the vehicles
Cons
Becomes slightly noisy after some time
4. KFI Products A3000 ATV Winch Review
This is easily an outstanding winch that offers a great price to performance ratio. The tool is quite durable, so it's almost guaranteed to serve you for a long time.
It wouldn't make any sense to install a heavy-duty winch on your ATV vehicle because ATVs don't really require that much pulling power. The A3000 is perfect for these types of vehicles because this one packs just about enough punch to save them while remaining compact and lightweight.
Getting stuck in off-road trails isn't really that uncommon situation. But this tool is more than capable of towing your off-roader out of even the deepest mud with its 3000 pounds of rated pulling. Even with this significant pulling power, the machine manages to be quite lightweight. So, your ATV won't have to bear the extra weight!
For durability, this model is created with quality cast aluminum, which helps it to become light in weight and durable steel components. The heavy-duty, all metal turn clutch makes it even sturdier. Thanks to the heavy-duty electrical contractor, your ATV's electrical system will remain protected.
You'd find everything you need to install it inside the package so you can start setting it up right away. Aided by the standard four-hole mounting design, installing the equipment should feel trouble-free.
Thanks to the adjustable bracket that comes with the product, you'll be able to mount the mini-rocker switch on your vehicle handlebar. So, you can control the winch without having to leave your car's seat.
Pros
Conveniently compact and lightweight design
Built with durable components to make it long-lasting
Comes at an affordable price
The manufacturer provides all the necessary things to get you started
Cons
Model specific mount is necessary for specific ATV vehicles
5. KFI Products SE25 ATV Winch Review
Even with smaller pulling power, this one is quite the beast as you'd be able to extract your vehicle out without struggling at all! Why let mudholes and other off-road obstacles take the fun away when this affordable yet powerful winch can get you out in no time?
Whether you're a beginner or a professional, you'll like the SE25 if you own an ATV and want to ensure smooth off-roading adventures. Granted, the 2500lbs of rated power won't pull your heavy-duty trucks or jeeps out of knee-deep mud, but handling ATVs isn't a problem for this winch.
Powered by a 12V DC 1.2 horsepower motor, the winching performance of this model won't ever stutter. The all-metal planetary gear drive ensures seamless winching performance. With the dynamic and mechanical brake system, you're offered a performance that is easily comparable with the OEM products.
Much like the other KFI accessories, this one also features synthetic rope that is considerably better than steel cables. The rope is capable of thriving under heavy pressure, so feel free to do any type of pulling.
Your vehicle's electrical systems will be protected by the electrical contractor. The signature KFI split cable hook stopper ensures the cable does not become loose and provides other protective services.
Also, you won't face any trouble in installing this tool. In fact, you'd find it to be rather easier as you'll have everything at your disposal. For controlling the winch, you won't even have to leave your seat once you mount the mini-control switch on your handlebar! This is pretty convenient.
Pros
Quite compact and light in weight
Excellent value for the money
Fantastic build quality so you're in for the long haul
Works like a charm in handling ATVs
Cons
Some might find it to be rather noisy
6. KFI Products A2500 ATV Winch Review
This model performs smoothly and quietly. You can leave any type of winching to this one, and it will handle it all without any issue. As this tool is equipped with everything that makes a winch powerful, you're guaranteed to be satisfied by its performance.
It's all fun and games until your ATV gets stuck in the sticky muds. The last product on our list will make sure you never have to face this type of problem ever again. Having to rely on outside help will be a thing of the past!
This gear is designed for light to casual use with its 2500 lbs of rated pulling, but it's adequate power for the ATVs because they are lightweight. The 1.2 hp motor with 171:1 gear ratio, along with the all-metal planetary gear drive, won't falter in performance.
Just like this model's bigger brothers, it is constructed with the highly durable aluminum cast and steel components. The 45.9" long aircraft-grade wire is strong enough to handle the heavy pressure. Water-resistant sealing will protect the components from getting damaged by moisture and other dangerous elements.
You'd enjoy the convenience of operating it from a distance by using the corded remote control. Or, if you prefer, you can mount the mini-rocker switch on your handlebar and operate it without taking your hands off.
Pros
Perfectly fits most of the ATVs
Heavy-duty build ensures durability and longevity
Aircraft-grade wire and a robust motor offers effortless pulling
Backed by manufacturer warranty
Cons
Isn't suitable for pulling heavy-duty vehicles
About the Brand KFI
KFI, which is also known as Kappers Fabricating Inc., is a family-owned business that's been in operation since 1986. Just like any successful business, they prioritize the quality of their products. It's because they understand that quality and customer satisfaction are interrelated.
They are extremely efficient in producing high-quality ATV accessories, especially winches. With the help of highly skilled engineers, they regularly produce winches with the highest quality materials. As a result, their tools are of the finest quality that is capable of pulling heavy vehicles with ease.
The company produces everything in their own manufacturing plant. They don't just stop at producing good quality products, and they rigorously test everything to make sure they are up to the mark before supplying them in the market.
Besides, producing tough winches, their customer service is another thing that is worthy of receiving praise.
Frequently Asked Questions
Are KFI winches any good?
Where are KFI winches made?
Are KFI winches waterproof?
Conclusion
You shouldn't go out on off-road adventures without a powerful winch if you want to get the most out of them. A KFI winch will make sure you're always ready to tackle the obstacles.
If you've read our KFI winch review, you should know that the company offers winches for handling all sorts of vehicles like ATVs, UTVs, and even heavier ones. You can opt for any one of the products we've reviewed to make sure the thrilling off-road expeditions are never obstructed!
If you are not satisfied with these 6 KFI winches, then read our Car trailer hauler winch review/ Ironton winch review/ Superwinch Tiger Shark/ Superatv winch review.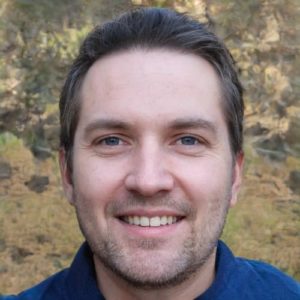 I'm Daniel Galbreath, founder of OffRoadersWorld.
I spend my spare time writing on this website, OffRoaders World. I share my thoughts and reviews on different types of gears, share tips sometimes. This website is specially created and regularly updated basically to help other folks like me when I started to solve the various problems they face, specially when they go off-roading.