Last Updated on June 20, 2021
The best zesuper winch
If you're looking for zesuper winch and you don't have the time for intense comparison shopping then get this Zesuper 13000 lbs winch for overall quality and performance.
Buying a pricey winch is not always a wise decision, mainly when you see most of the units are manufactured in China.
Particularly, if you are a hobbyist off-roader, then there is no point in buying a pricey winch that you seldom use. Even if you are a serious off-roader or use a winch regularly, buying a budget winch without sacrificing the performance makes sense.
Considering those factors, I've decided to prepare this Zesuper winch review article for you. I will be reviewing three winches from this brand that are having different load capacities.
The core reason behind choosing this zesuper winches for reviewing is the price it offers against each of its units. Not only the price, but these units also have some other merits that helped the brand to earn some reputation from its users over the years.
Without any further ado, let's see how good these winches are.
Best Zesuper Winch Comparison Table
IMAGE
PRODUCT
DETAILS

Capacity: 13,000 lb.
Rope: Synthetic (78 ft.)
Remote: Wired + Wireless
Waterproof: Yes

Check On Amazon

Capacity: 9500 lb.
Rope: Synthetic (59 ft.)
Remote: Wireless + Wireless
Waterproof: Yes

Check On Amazon

Capacity: 4500 lb.
Rope: Steel (50 ft.)
Remote: Wired + Wireless
Waterproof: Yes

Check On Amazon
Also Read:
Top 3 Best Zesuper Winches Review
1. Zesuper 13000 Winch Review – Most Powerful Zesuper Winch
As per the winch industry recommendation, it will work best to tow the vehicles that weigh up to 8666 lbs gross weight. This makes it a versatile solution for pulling almost anything, including your truck, jeep, car, boat, utility trailers, etc.
The size of the corded remote control is quite large to hold it firmly and operate it without any hassle, even wearing gloves.
The quality and performance of the wireless remote control are up to scratch too.
Regarding the standard features for safe and comfortable winching experience, this winch offers all of them. This unit is equipped with easy to use free-spooling clutch lever, 3-stage planetary gear, automatic in-drum brake.
I must praise the synthetic rope quality and how it makes the whole unit lightweight. It goes through a high-quality hawse fairlead during the operation.
As a whole, this winch from Zesuper is a perfect choice for someone who is looking for a budget unit with ample load capacity for versatile use.
Pros
An IP67 rated winch. Meaning, it's waterproof.
This unit is quite straightforward and less time consuming to install.
The package includes a heavy-duty weather-sealed contactor box.
You will get the required wires and other hardware for installation included in the kit.
A well functioning corded remote control and a wireless remote control come with the package.
The synthetic rope is long enough (78') to serve the purpose well.
The rope works below -20 degrees celsius.
It's quite economical compared to other winches having the same load capacity from different brands.
Cons
To me, the color is meh. However, it's entirely my personal choice. You might disagree with me.
The instruction manual could have been better.
2. Zesuper 9500 Winch Review
The only thing you need to remember is the load capacity. As it's a 9500 lbs winch so, you must keep the gross weight of the vehicle below or equal to 6333 lbs.
This model also features a 3-stage planetary gear train, automatic in-drum brake, and easy to handle free-spooling clutch lever.
If you are a hobbyist off-roader or use a winch occasionally, then this one is the best bet for you considering the price and load capacity.
Not to mention, a serious off-roader would like this unit too if he/she is looking for a quality unit without hurting the pocket.
Pros
IP67 rated.
It's easy to mount.
The synthetic rope (59') shines in quality and ensures heavy-duty operation with safety. It's workable even at -20 degrees celsius.
You will get a weather-sealed contactor with this unit.
I like the overall build and color of this winch.
A pair of remote controls (wired and wireless) come with the package. Both work flawlessly.
This one is a cost-effective unit without any doubt.
Cons
The motor is a bit louder than usual.
The instruction lacks a wiring diagram. Nonetheless, the color-coded wires make it easy to connect the cables.
3. Zesuper 4500 lbs Load Capacity Winch Review
To get the best result, you should limit the gross weight of the towing vehicle up to 3000 lbs.
This unit is equipped with a 3-stage planetary gear and free-spooling clutch for a smooth winching experience.
To increase safety, it features an automatic load-holding brake, power-in power-out for positive load control.
Overall, this 4500 lb winch with wireless remote works satisfactorily well, considering the price. If you seldom use a winch, or a hobbyist off-roader, and are looking for a budget solution for vehicles like UTV/ATV, go for this unit.
Pros
This one is a compact and lightweight winch.
A heavy-duty 50' steel cable goes through a high-quality 4-way roller fairlead for a better winching experience.
The quality and the performance of the wireless remote control is top-notch.
It offers all the standard features necessary for smooth and safe winching, including circuit breakers.
The kit includes required nuts, bolts, and washers for quick installation.
You can easily afford this unit without hurting your pocket.
Cons
The overall finishing of this unit is not too good.
There is a chance of rusting over time.
About Zesuper
Now, let's learn a brief about the brand ZESUPER.
Zesuper has been in the market (based in North America) and making different off-roading tools and accessories for years now.
The winch is one of its front-line products, and this company produces several winch accessories too, like winch damper, winch cover, rope, shackle hitch receiver, booster jumper, hawse fairlead, winch solenoid, etc.
It manufactures some other off-roading items like recovery traction track, tire repair kit, etc.
One of the core reasons people like this brand is that ZESUPER offers quality products at less price compared to other brands.
Customer support of this company is entirely up to the mark too.
Final Thought
In this Zesuper winch review, I've reviewed three winches of different capacities. Despite some hiccups, I still believe, Zesuper winches are good to go.
However, these are not the best of the best units out there. Some other brands sell more high-quality winches but they usually cost a lot, unlike Zesuper.
But as I said earlier, Zesuper winches deserve a try for sure. At its price range, it's one of the best.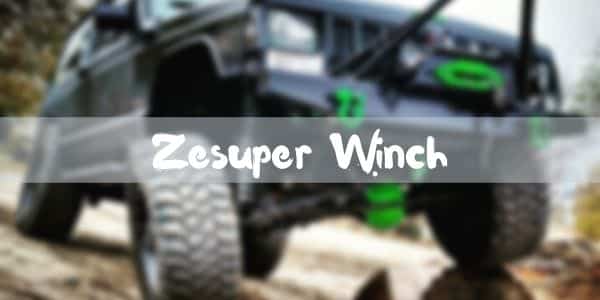 Also Read: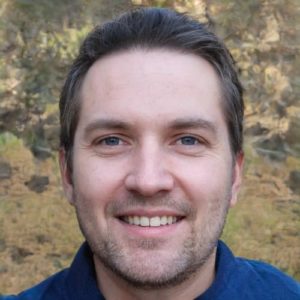 I'm Daniel Galbreath, founder of OffRoadersWorld.
I spend my spare time writing on this website, OffRoaders World. I share my thoughts and reviews on different types of gears, share tips sometimes. This website is specially created and regularly updated basically to help other folks like me when I started to solve the various problems they face, specially when they go off-roading.