Last Updated on June 27, 2021
We all know the benefits of adding a winch to our vehicle. It can be of great help in many unexpected and troublesome situations. A winch is a very valuable piece of equipment but they are costly. So, if you are looking for something that can do almost the same job as a winch but in a cost-saving way, then a quality snatch strap might be the perfect thing for your car.
A recovery strap will do the same job as a winch but in a simpler way. They have some amazing advantages over a winch. They are less expensive, they don't require any installation, they weigh nothing compared to a winch and they are super easy to use.
Also Read: 
Types of Recovery Straps
There are a variety of recovery straps available in the market: winch straps. Snatch straps, tow straps, tree savers, etc. Some of them do the same job while others have specific uses. Snatch straps are the type of straps that stretches when pulling a load.
How does it Work
The best thing about straps is that they are made of Nylon and that allows them to stretch a lot. The stretch gives the recovery performing vehicle a boost to get a running start. The load makes the strap extend and slowly causes the recovery vehicle to stop. Then the strap pulls itself to get back into the normal shape and thus pulls the stuck vehicle with it.
Power of Straps
Recovery straps come in the length of twenty to forty feet and a width of two to six inches. In general, an inch of the width of the strap allows us to carry out about 10000 lbs of weight. According to that rule, if you have a 3″ wide strap, then you will be able to pull almost 30000lbs of load with it. Now you may think that if you have a 6″ wide strap then you will get the best output. But the strap has a small negative point, that is, it becomes less elastic the wider it gets.
How to Use Recovery Straps Effectively
Now to the main part. How you can use a recovery strap to pull a stuck vehicle. It's very simple.
Ensure the strap condition is good before using it. If it has any frays, cut, or broken stitching then avoid using it.
Now make sure you have defect and rust-free hardware to use with the strap, like the tow hooks or front hitch.
After checking all that, take the strap and lay it flat on the surface. Be careful not to lay it twisted or folded.
You will find two hooks at the end of the strap. Then, attach one of them to the mount which is located below the rear bumper of your stuck vehicle. Avoid attaching the hook to the rear bumper itself, because it might not be able to take the pressure.
Now take the other hook and attach it to the mount of the vehicle that will pull the stuck one.
Make sure both hooks are attached securely and then start the pulling vehicle. Slowly move forward with the pulling vehicle to straighten the strap to its full extent.
Always maintain slow speed or you might damage any one of the vehicles.
Furthermore, always read the user manual that comes with the recovery strap. You will be able to learn a great deal about it from that.
Try to store the strap out of sunlight in a shady place and always keep the strap clean to keep it protected for a longer period. Mud and dirt can damage the fibers and weaken them. You should keep in mind that the recovery strap can be used for certain situations. To perform the safest recovery job, Using a winch or tow truck is always recommended. You might also like to read our guide on DIY kinetic rope/ benefits of kinetic rope.
Video: Recovery Strap & Tow strap Safety Tips
If you already own a winch, then it's great. But if you don't have one and planning to buy one, then you can check my reviews of Truck winch/ Low priced winch/ Zesuper winch/ Zeak winch/ Smittybilt winch/ X bull winch. I am pretty sure, you will find the perfect one for you.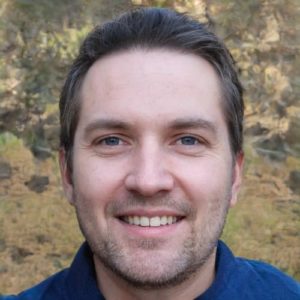 I'm Daniel Galbreath, founder of OffRoadersWorld.
I spend my spare time writing on this website, OffRoaders World. I share my thoughts and reviews on different types of gears, share tips sometimes. This website is specially created and regularly updated basically to help other folks like me when I started to solve the various problems they face, specially when they go off-roading.