Last Updated on June 7, 2021
The winch industry is an ever-growing one and the manufacturers are coming up with innovative features every now and then. In my opinion, the most impressive among them is the portable winches.
A portable winch is one that you can easily carry around with you practically anywhere. This type of winches normally has an in-built power source right in their body.
A winch in a bag is perhaps the ultimate sign of portability as a bag is easier to carry. But truth be told, I didn't find many winches that stood out as "The Best Winch In A Bag" during my research. Some of them that I found are not even winches in a conventional way.
Still, I found some products that will help you to have a successful winching mission anytime and anywhere. These products perform exceptionally well even when some of them are not actual winches.
The Complete Set Of Winch Accessories – In A Bag
1. Smittybilt 2725 Premium Winch Bag – Most Complete "Winch In A Bag" Kit
What's Included:
3" x 30' Recovery Strap (30,000 lbs)
4" x 8' Tree Trunk Protector (40,000 lbs)
Premium Quality Work Gloves
Snatch Block (17,600 lbs)
¾" D-Rings
Choker Chain with hooks
600-denier Heavy-duty bag with strap
If you are talking about winches or any winch-related accessories, the name Smittybilt will surely come up at some point. That's the kind of impact Smittybilt has in the winch industry and they very well deserve it. They introduced many top-quality off-road kits over the last 50 years that gained the love and trust of the users.
The Smittybilt 2725 winch bag is no exception. It's a high-quality product that's been praised by the users. Most of them love it because of the affordable price range it comes in combined with the features. This one is not actually a winch, it's a bag that contains every winching kit you might need.
They are offering a snatch block, a recovery strap, a tree trunk protector, a choker chain, a pair of gloves, and a couple of D-rings. Undeniably, this bag can be considered as a complete set of winch kits.
The 3 inches wide and 30 feet long recovery strap can handle an immense amount of load. They are rated to handle up to 30,000 lbs of weight which is huge.  The strap is extremely strong and is made with good quality materials to play in the big boys league.
The 8 feet long and 4 inches wide tree trunk protector will provide the exact amount of protection you will expect from it. The breaking strength for the protector is rated as 40,000 lbs. So, it's safe to say that you can stop worrying about them breaking.
The snatch blocks can handle an impressive amount of loads too, up to 17,600 lbs to be exact. The D-rings have a diameter of ¾ inches which is open enough to allow the winch line to pass through it. The choker chain is 5/16 inches wide and 5 feet long.
In short, the premium quality heavy-duty 600-denier bag is a complete package for winching. It has all the things you need for a successful winching operation. The portability part of the bag is simple too as it comes with a strap to carry it around. If you want to be tension-free about winching, then this bag is the solution.
You won't get a better deal than this one for a complete set of winch accessories kits all stacked in together.
Pros
Comes with every essential thing
Very durable accessories
Affordable price range
Cons
The bag is heavier compared to its size, so walking for a distance with it might not be comfortable
2. Portable Winch Gas-Powered Forestry Kit – Best Value For Money Winch In A Bag Kit
What's Included:
164-ft polyester rope (double braid)
8-ft polyester sling
Swing-side snatch block
Two steel oval locking carabiners
5/16" grab hook
Choker chain
Anchor sling
Unlike the previous one I reviewed, this one actually comes with a winch besides all the additional kits. In a way, it can be considered a better option than the Smittybilt 2725 winch bag. The downside of this one though is in the portability part as you can't put the winch in the bag. Still, the winch itself is also easy to carry around along with the accessories bag. So, you know, pros and cons.
This product is manufactured by the brand Portable winch. They are a subsidiary of another renowned brand Honda.
The winch has a pull capacity of 2200 lbs thanks to the Honda GHX-50 engine with 2.1 horsepower. That will take care of most of the small pulling jobs.
The winch comes with a bag and the bag contains all the essential accessories for winching. Inside of the bag, you will get a 164 feet long double braided polyester synthetic rope and an anchor sling. The long rope will come in handy to winch from a safer distance.
Besides the rope, you will also get a snatch block, hooks, two carabiners, a polyester sling that is 8 feet long, a grab hook, a choker chain, and a skidding cone. All of that makes this a complete package to own for winching. All of this can be placed in the bag that comes with the package.
The swing side snatch block has a diameter of 4 inches. The steel-made oval locking carabiners are capable of lifting 5500 lbs of weight. The grab hook comes with a latch and has a diameter of 5/16 inch when the skidding cone has a 20 inches diameter. All that remains is the choker chain that is ¼ inches wide and 7 feet long.
If you decide to purchase this kit, then you will not only get a powerful winch but also a ton of helpful accessories to make it better. That will make your future winching trips much more hassle-free. This winch is mostly recommended as a forestry kit but it has potential in the other fields as well.
As a portable gas powered capstan winch with accessories, this one should definitely be in the mix of the best options list.
Pros
A winch with a lot of accessories
A bag provided to contain the accessories
Good quality items
Great value for money
Cons
You will have to buy the winch carrying case separately
3. Superwinch 1140232 Winch 2 Go – Most Popular Winch In A Bag Kit
What's Included:
D-shackles (20,000 lbs)
Pulley block (16,000 lbs)
Leather palmed heavy-duty winch gloves
Storage and carrying box
Quick connect cord
As the last item of this review article, I have saved the best one for you as far as portability goes. This one is totally exceptional compared to the rest. All the credits go to the manufacturer company which is Superwinch who provided this top-notch product in the "Winch In A Bag" category. Superwinch is well renowned for offering high quality winches at an affordable price range.
The Supeprwinch 1140232 is somewhat underrated as a portable winch option in my opinion. This one truly has a very innovative approach in the portability section that really deserves more attention from the buyers.
This package contains a winch, a pair of straps,  a snatch block, 3 D-shackles, a power cord, a handheld remote, and a pair of heavy-duty winch gloves. All of those accessories are packed together in a container that looks like a tool-box. Unlike the previous one, this time the winch also goes inside the box and that's what makes this one more interesting.
The carrying part should be super easy now that the winch and the accessories are all in the same box, right?
The winch has a line pull rated as 4000 lbs. This winch box comes in both synthetic rope and steel cable versions. Choose the one that fits your winching profile.
The 16000 lbs rated pulley block makes the winch capable of pulling up to 8000 lbs of weight. The D-blocks also have a load handling capacity of up to 20000 lbs. The pair of straps are only 8 feet long and can carry up to 8000 lbs of weight. The remote controller makes it easy to operate the winch from a safe distance as it has a 10 feet long cord. Lastly, the leather-made heavy-duty winch gloves will work nicely for a long time.
This item has an easy-to-use functionality all around. To connect it easily to your car battery, it has long cords with alligator clips.
This is the most portable winch option you can get for yourself. Though it doesn't come in a bag, the portability part is very convenient.
Pros
Best portable winch option
The winch and accessories all fit in the box
Very powerful winch
Durable and reliable
Cons
The latches on the box are made out of plastic
Verdict
I was looking for a winch that comes in a bag but that was a tough job as there isn't any, technically. So, I settled for products that come close to the feature I was looking for as a portable winch option.
I am not hugely impressed by the products I discussed but they offer great value as a portable winch. So, you can definitely keep them on your list. As a complete package, the Superwinch 1140232 Winch 2 Go will be my recommendation due its complete package nature.
Also Read:
High Quality 10000 Pound Winches
Recommended Winches Under $500
Superwinch Parts You Can Save Up On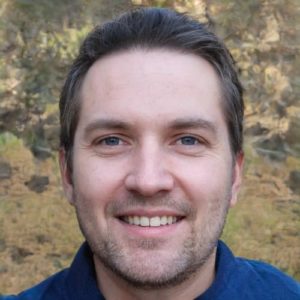 I'm Daniel Galbreath, founder of OffRoadersWorld.
I spend my spare time writing on this website, OffRoaders World. I share my thoughts and reviews on different types of gears, share tips sometimes. This website is specially created and regularly updated basically to help other folks like me when I started to solve the various problems they face, specially when they go off-roading.