Last Updated on August 22, 2022
Capstan winch is a rotating machine fitted with a bollard developed for use when moving heavyweights to multiply the pulling force.
Capstan winches are designed for use in Forestry, Mining, Construction, Demolition and Industrial Industry. They are designed and manufactured for operation between take up trolleys and counterweights of mine longwall product transfer.
These winches are commonly called a vertical axis which is used on sailing ships. Using a rotating device that helps to apply pressure and pull sails, cables and ropes on deck.
Modern capstan winches can achieve high speeds and high line pulls.
These types of winches are powered manually, electrically, or hydraulically. It powers the crankshaft if they do have an engine.
I've also reviewed the 5 top gas-powered capstan winch. If you are planning to buy a capstan winch, then read this gas powered capstan winch review to pick the best one.


Suggested Read:
Capstan winches have a vertical winch drum for horizontal pulling. They consist of one extended piece around which the rope wraps.
Capstan winch allows the line to be released from the drum at any angle. They have a vertical winch drum for pulling horizontally.
Capstan winch develops its maximum pulling force through dual head multi grooves. It's mounted on a sturdy wheeled framework, with rigid axle.
Capstan winch is used to haul from any distance. They work well with sheave wheels or pulleys. Steel wire rope or synthetic fiber rope can be used on capstan winches successfully. It's easy to swap drums on a capstan winch.
Drums of different sizes can be used on capstan winches to opt between either speed or torque. Capstan winches are lightweight and compact.
Capstan winches are a versatile and economical alternative to locomotives, used for moving rail cars and fixed winches for mooring or launching ships.
These winches are generally supplied in a vertical configuration but horizontal versions are also available.
These winches are designed for general use in dockyards, marine, mines, rail yards, timber yards, factories etc. Fairleads can be used when the capstan is required for pulling loads around curves or corners.
For switching trucks from one line to another, any number of fairleads can be used, where capstan is used as the power unit.
The capstan full strength winch means that kind of boat capstan winch, in which the rotating axis is vertical to the deck. Capstan winches work as the important parts in a car or boat for self-protection.
Winch capstan machine uses strong power to self-rescue, as well as toe and assists in several poor or dangerous environments like the snow, swamp, beach and muddy road and so on.
Moreover, the ship capstan winch can also do the job as a wrecker to drag goods.
Due to easy installation and maintenance, marine capstan winch will be found mostly in petroleum, environmental protection, hydrology, transportation and other outside working.
Features of Capstan Winch
1. They are weatherproof and can be used outdoor.
2. They are instantly available for use and require little maintenance.
3. Unlike a normal winch, capstans can pull in any direction.
4. Enabling the operator to stand in the most suitable position rope can leave the drum at any angle.
5. If used correctly capstan winches are safer than other winches.
6. They can accommodate multiple rope types and sizes.
7. The backstop can be fitted for slanting applications.
8. Their traveling speed can be modified to suit customer requirements.
9. For mobility available, portable units mounted on a robust steel frame.
10. First reduction helical gears are manufactured from high tensile alloy steel. Gears can be changed to give different pulling speeds.
Different Types Of Capstan Winch
According to motive power, these are different types of capstan winch:
1. Electric Pulling Capstan Winch
The electric pulling capstan winch is driven by a personal electrical power system. In the wateriness area, an electric pulling capstan winch safety is flexible and adjustable to reach multi-position assembles. It has so many incomparable merits; such as it can work under the condition of a car is stall.
2. Small Capstan Winch
The small capstan winch enjoys the cleverish appearance, lightweight, high work efficiency. It can easily get power, as well as save maximum manpower and time. You will enjoy maximum convenience with less money by choosing a small capstan winch.
3. Hydraulic Capstan Winch
A hydraulic capstan winch's full strength also can be installed easily. The driving force of hydraulic capstan winch is between the electric ship capstan machine and PTO marine capstan machine. High temperature is not a problem here.
4. Capstan Rope Winch
With a capstan rope winch, you can raise your productivity and work efficiency. The whole high safety rope capstan hauling system includes an 8-foot cable and a loop drive chain. The capstan rope winch is equipped with heat-treated gears and shafts, which will fit your chain saw easily.
5. Manual Capstan Winch
Manual capstan winches normally use the hand to do vertical and circular motion as its driving force. The manual mooring capstan winches owns less tensile force due to the limit on manpower.
Final Words
I hope now you have enough idea about capstan winch and their working method.
Related Guides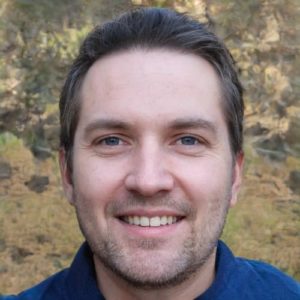 I'm Daniel Galbreath, founder of OffRoadersWorld.
I spend my spare time writing on this website, OffRoaders World. I share my thoughts and reviews on different types of gears, share tips sometimes. This website is specially created and regularly updated basically to help other folks like me when I started to solve the various problems they face, specially when they go off-roading.