Last Updated on June 6, 2021
The right winch can mean the difference between a successful recovery and an unsuccessful one. There are many different types of winches to choose from, so choosing the right one is important. Choosing a quality product will save you time, money and frustration in tough situations.
But choosing a winch may be a difficult task if you are going to purchase a winch for the very first time. If you are confused to buy a winch with multiple options, then you have come to the right place.
This article will review some of the features that make for high-quality products and how to find them when shopping for your next winch purchase.th something. At that moment, a winch is the best option. For better pulling, you will need a good quality winch.
In this article, I am going to explain how to choose the perfect winch for you. So, stay with my article.
Winch Buying Guide
Types of Winch
As there are two types of winch available, you have to choose your one. The types are Electric winch and hydraulic winch. An electric winch is best for using a short time. Long time using may cause overheat and may produce problem to the electrical system of your vehicle. On the other hand, Hydraulic winch is the best option for you whenever you are thinking to deal with your heavy vehicle.
Winch Capacity
The Second step to choose a winch should be choosing its capacity. The more working load it can bear, it is safer for you. If you are thinking to use the winch with your heavy truck or vehicle then you should choose a winch having high pulling capacity or working load. Otherwise, it will not be able to pull the vehicle or objects.
Battery Power
After choosing the capacity, you should keep in your mind about the battery power. The battery that came with your vehicle is a starter battery of your vehicle. It is used for auxiliary usages such as light and ratio while the vehicle is running. The winch should be one that suits with your vehicle's battery power. Otherwise, it may create a problem such as discharging rapidly or overheat.
Type of Ropes
Choosing the rope is one of the most important parts while you are looking for the best quality winch. You have two options: Synthetic rope and steel cable. You should also consider the length of cable or rope.
Steel cable is very durable for vehicle recovery. It is the best option when it is used for other purposes such as for pulling, vehicles, trees, stumps. Always keep it on your mind that steel rope is much capable to cut your hand if you are not using heavy-duty gloves on your hand. However, If you don't use the winch much than it can be a good option.
Synthetic rope is much lighter and easy to deal with. It is not as risky as steel cable. It has prone to damage over time by exposure to dirt, UV light, chemicals and gritty substances. So, you should wash the synthetic rope before spoiling it. If you want my opinion, then I will vote for synthetic rope.
Braking System
This is an important safety factor. The principle of a brake is wrapping a rope around a bitter warping head to hold a line force. It ensures the easy brake application. But, it has some disadvantages such as sensitivity to friction changes and also sensitivity to reeling direction.
Remote Control
Safety should be ensured at every moment. Most of the winch offers a remote control system which is handy when you get stuck and easier to use than a hand crank. The universal remote is also available. You may purchase a universal remote in case if you lost your remote. You can control the winch with a universal remote. Remote will provide you safety with providing distance up to 50 feet. You can operate your winch up to 50 feet distance.
By the way, if you're on a tight budget and unable to buy a new one, then you can check our used winch buying guide.
You Can Also Read: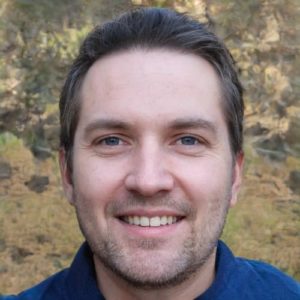 I'm Daniel Galbreath, founder of OffRoadersWorld.
I spend my spare time writing on this website, OffRoaders World. I share my thoughts and reviews on different types of gears, share tips sometimes. This website is specially created and regularly updated basically to help other folks like me when I started to solve the various problems they face, specially when they go off-roading.