Last Updated on June 24, 2021
If you are looking for SuperATV and you don't have the time to shop around then just go for this one. Overall its performance and build quality is excellent.
There are many companies that manufacture winches, but there are very few who produce a wide range of products like the SuperATV brand.
But all these products are of a premium range and are not just something that the company brags about.
You can buy many products ranging from ball joints to windshields and of course, the winches too. And trust me, you won't be disappointed. While there is a vast range of products on the list, I will begin with the winches from SuperATV.
Best SuperATV Winch Reviews
1. SuperATV 3500 lb. Black Ops Winch Review – Most Selling SuperATV Winch
The first SuperATV winch on our list is the 3500 lbs Black Ops ATV/UTV winch. It is the smaller version in our directory with a rated line pull of 3500 lbs. You can use it for most of your terrain vehicles. But note that the mounting plate is not included and you must buy it separately.
All SuperATV winches on our list have an aluminum hawse fairlead mechanism, and this one is no exception. Other plus points of this winch are the synthetic rope, a wireless remote, which is water-resistant, and an automatic clutch.
The remote has a range of 50 feet is water-resistant, not waterproof. Be extra cautious because it can survive splashes of water but does not survive if subjected to prolonged water exposure.
Moreover, synthetic rope is always a plus point. When subjected to heavy load, This winch is a bit noisy but the noise slowly dissipated after some time. Strangely, the noise occurred every time before it vanished, but it does not matter when your work gets fulfilled.
Overall, the SuperATV 3500 lbs Black Ops winch is an excellent winch for casual users. You can use it for most terrain vehicles and for pulling medium-density fibreboards. This is a good winch for the money.
Pros
50-foot synthetic rope
Wireless remote
3500 lbs pulling power
Free spooling and automatic clutch
Water-resistant remote
Cons
Aluminum hawse fairlead
Mounting plate not included
Noisy
Also Read:
2. SuperATV 5000 lb. Black Ops Winch Review – For ATV/UTV/SUV
I think you are a bit skeptical about the roller and hawse fairlead. Yes, hawse does not wear quickly as the roller, but it does not give that smooth and free spooling under heavy load. I prefer to have a roller fairlead because I can do my job quicker with that.
But it isn't poor quality to have a hawse fairlead; there are tons of features in this winch that will impress you. The first one being the synthetic rope which does not snag or recoil even after using it for heavy works. You can use it in all weather conditions as well.
A wireless remote is an excellent option, but the reception isn't that great when you move farther within the permissible limits. Another great feature is that the SuperATV will sell a wide range of mounting plates along with the winch, which can be installed on different ATVs and UTVs.
All you need to do is call their customer support and mention your requirements. Although my winch survived a few splashes of water, it is not entirely waterproof. Make sure you don't use it in completely water submerged conditions.
Overall, the SuperATV 5000 Black Ops winch is a beast. It is one of my favorite winches, and I would place it on my list of top winches. Also, it is best suitable for SUVs, ATVs, and UTVs. If you are a fan of a durable, high performing winch with a synthetic rope, this one is your choice.
Pros
5000 lbs pulling power
50 feet synthetic rope
Wireless remote
Vehicle specific mounting plate will be delivered
Rocker switch included
A three-stage planetary gear system
Automatic braking system
Cons
While many heavy-duty winches provide roller fairlead mechanism, it is a bit disappointing to have hawse fairlead in the winch
Short power cable
3. SuperATV 4500 Lb. Black Ops Winch Review – For ATV/UTV/SUV
The SuperATV 4500 Black Ops ATV winch is another beast that has all the features similar to its elder brother, the 5000 lbs variant. It has a 50-foot synthetic rope that can be used in all weather conditions.
Since the synthetic ropes do not store kinetic energy, there is very little recoil and will keep you safe from potential injuries that are possible with a galvanized steel rope. The wireless remote adds an extra gig to your safety.
Unlike the 5000 lbs variant, the 4500 Black Ops winch is waterproof, and you can use it in wholly submerged conditions.
Although the winch has a rope protector, It is an obstruction while spooling. While talking about spooling, this winch also has the aluminum hawse fairlead mechanism, which isn't my buying factor. Unlike the 5000 lbs, it does not provide any mounting bars, and you need to customize it or buy it separately.
Although there are a few drawbacks, this 4500 LB winch is a great tool. It can pull massive tree logs and most medium-sized vehicles such as SUVs, ATVs, and UTVs. The synthetic rope, wireless remote, and high pulling power are buying factors for this winch.
Pros
4500 lbs pulling power
Wireless remote
Waterproof
Rope protector
Free spooling with automatic clutch
50-foot synthetic rope
Cons
Similar to the SuperATV 5000 lb model, the power cable is short
Aluminum hawse fairlead mechanism
About the Brand SuperATV/ Who Makes SuperATV Winches?
Harold Hunt is the founder of SuperATV. Like many of us, he has a passion for creek riding. His love for off-road riding inspired him to start his own company. The primary intent of the company is to provide various tools and accessories for off-road enthusiasts.
With ever-increasing demand and supply, the company expanded its products to as many categories as possible.
Super ATV doesn't just manufacture the products; they test every product in their 600-acre land. There is ample scope for R & D for this company, and let us hope there will be more products coming up in the future. Now let us begin with the reviews of top SuperATV winches.
Conclusion: Should You Buy SuperATV Winch?
The SuperATV Black Ops series winches are ideal for medium to casual users who take their adventurous roads in terrains or mudslides.
Although they have lesser pulling power than most heavy-duty winches, they fulfill their job flawlessly. The only major drawback I felt is the hawse fairlead mechanism. If this is not a big issue for you, go for this winch.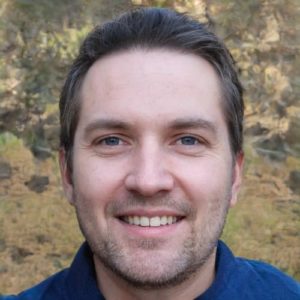 I'm Daniel Galbreath, founder of OffRoadersWorld.
I spend my spare time writing on this website, OffRoaders World. I share my thoughts and reviews on different types of gears, share tips sometimes. This website is specially created and regularly updated basically to help other folks like me when I started to solve the various problems they face, specially when they go off-roading.