Last Updated on June 6, 2021
Winches are blessings whenever you are you are using it to recover your vehicle. But winch can be a curse to you when you are not aware while using winch especially when you are new to winching. So you need to be aware while using a winch and treat the winch with proper respect.
Many people use a winch to get their vehicle unstuck from the mud or snow. It's important to remember safety precautions when using a winch, especially if you are inexperienced with it. Keep these tips in mind.
In this article, I am going to give you some tips about safe winching. So, if you are looking for safety winching tips, then go through my article.
10 Tips For Safe Winching
Vehicle recovery with a winch is always a risky job. That's why you need to treat your winch with proper respect. You need to be familiar with the parts and manual of the winch and also learn how to use the winch properly. Without it, some additional recovery equipment is needed for winch such as a shovel, a snatch block, a short length chain, a trunk protector and D-Ring shackles. However, here are some important safety tips you should follow to avoid any risky activity while winching.
Tips-1:
You should always care about the right tools. Here right tools mean the tools which are suitable according to your vehicle. If you have a heavyweight vehicle than you should go for a winch that has high pulling power.
Tips-2:
The most important thing to avoid risk is to learn how to use a winch. This reduces the possibility of being injured. In this case, you can follow the manual which is provided with your winch.
Tips-3:
Always remember to put a thick hand glove on your hand while winching. Otherwise, synthetic rope or steel cable can cut down your hands.
Tips-4:
Before start winching, always check the condition of winch and recovery equipment. Ensure all operator controls are functional and check the oil level of the engine. Don't forget to check the hydraulic fluid also.
Tips-5:
Before starting winching, the area near winching work must be clear. You need to maintain a distance from the winching area. Otherwise, if the cable snaps, it may be a reason for serious loss.
Tips-6:
While winching, continuous assessment of cable's health is important. Because there can be any kind of damage on the cable. Always keep in mind that working with a damaged cable is always risky.
Tips-7:
You should keep the limitations of your tool in mind. Never try to pull a heavy vehicle or objects with a lower capacity winch. Exceeding the capacity of the winch can cause serious injuries.
Tips-8:
Always use your winch for a shorter period to avoid overheating. It will preserve the health of your winch. A longer period of winching can kill the battery life of your winch.
Tips-9:
Always concentrate on winching while you are recovering the vehicle. Accidents can occur even after winching.
Tips-10:
Always make proper planning for your work. Think before winching how you are going to complete the job. Always take care of the equipment. If any damage occurs, take proper steps immediately and go on. Happy winching.
I have covered huge winch topics on my site. Below I have mentioned some of those you might find helpful. By the way, if you want any guide on the winch topic, then don't hesitate to inform us.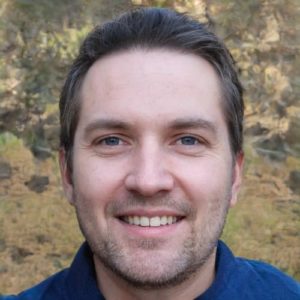 I'm Daniel Galbreath, founder of OffRoadersWorld.
I spend my spare time writing on this website, OffRoaders World. I share my thoughts and reviews on different types of gears, share tips sometimes. This website is specially created and regularly updated basically to help other folks like me when I started to solve the various problems they face, specially when they go off-roading.